Photo Frames & Albums
WIDDOP & Co. is now officially the largest distributor of picture frames in the UK, with a range that caters to all tastes and budgets.

We offer an unparalleled variety of styles and finishes from our world leading everyday frame brand IMPRESSIONS®, our home brand HESTIA® and our sentiment brands CELEBRATIONS®, AMORE BY JULIANA® and BAMBINO BY JULIANA®.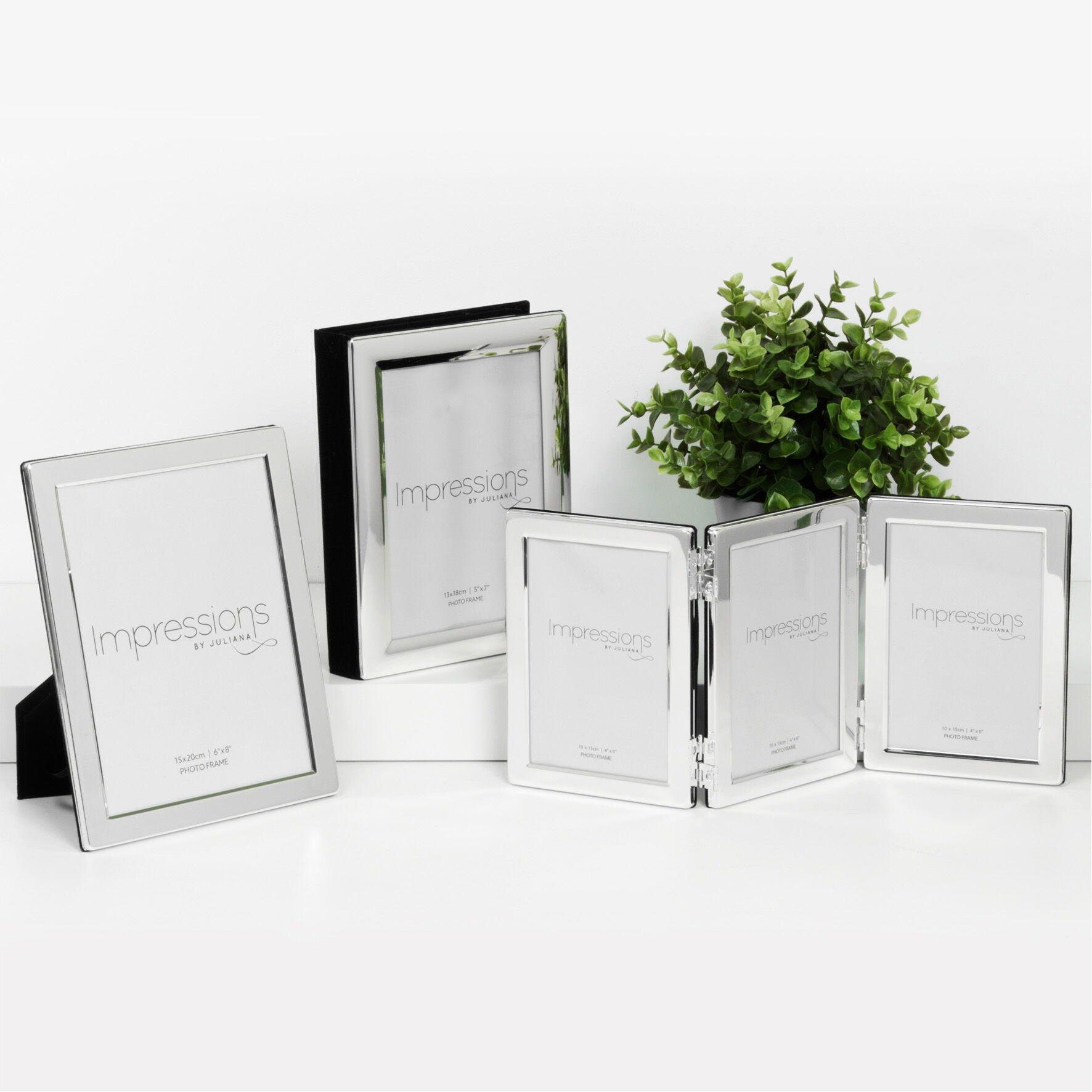 Shop Photo Frames & Albums Wholesale Online UK
IMPRESSIONS® offers three ranges that cater for different price points and consumer types. If you're looking for affordable picture frames look no further than their I-Frame collection, which includes plastic, aluminium and wooden frames, including multipacks that are perfect for buying in bulk. At the other end of the spectrum is their Elegance range consisting of luxury picture frames packaged to perfection in a lidded gift box.

HESTIA® home collection includes picture frames to suit a diverse range of home decor trends, from the ultra modern to the rustic chic, you will find picture frames finished in a variety of materials including mango wood, gold metal, resin and mirrored glitter photo frames.

For retailers looking to stock a range of sentimental photo frames, perfect as gifts, look no further than our photo frames from brands such as CELEBRATIONS®, AMORE BY JULIANA® & BAMBINO BY JULIANA®. From graduation picture frames and baby photo albums, to mother's day keepsakes and wedding picture frames, we stock them all.

Our products are hugely popular as gifts, thanks to our stylish designs and high-quality construction. We sell a wide variety of photo frames, including wooden picture frames, silver plated frames and acrylic and glass frames. With such an extensive range available, you're bound to find the perfect selection of photo frames for your retail store.