Wholesale Gifts & Home Decor Supplier, Since 1883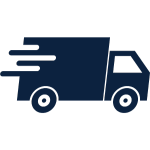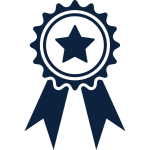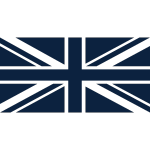 We think it's time to get growing, are you ready to join us?
Through our unique design-focused approach to the gift and homeware industry, Widdop & Co's mission is one of both care and innovation. We are passionate about providing excellent service to our customers, and hope to continue providing this bespoke excellence as we continue to innovate year on year.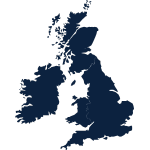 8 Field Based Territory Managers
---
Spread across the UK & Ireland to look after our 3,500+ independent retailers.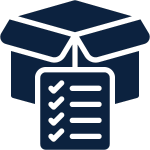 5 National Account Managers
---
Delivering bespoke service and product, ranging from value gifts to luxury branded goods and accessories for famous online/bricks & mortar brands.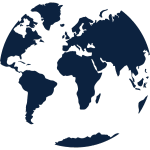 Specialist Export Team
---
Offering award-winning service to retailers and distributors in 75+ countries worldwide.

THE UK'S FIRST CHOICE GIFTWARE SUPPLIER SINCE 1883
WIDDOP & Co. has almost 140 years of history of innovation and excellence in home and giftware, solidifying our status as the UK's leading wholesale gift supplier.

William Widdop established the company in 1883. Beginning as a manufacturer and retailer of fine clocks and jewellery, in a small shop based in Brighouse, Yorkshire, WIDDOP & Co. is still run by the 5th generation of the family. We treasure his heritage in all that we do.

With a focus on our legacy for the future, we continue to set a precedent in our trade today. We strive to bring joy, not just through the products we make but through the service and exemplary standards that remain at the heart of all we do.

7000+ Products From 30+ UK Designed brands
In the rapidly changing, multi-channel retail environment, buying an assortment of off-the-shelf products no longer fits the consumer needs. WIDDOP offers a unique proposition in the trade. Combining our strong brand identities, our powerful service, and our design capability, we are able to offer complete, cross category stories and POS solutions for all of our brands and ranges.

With our own, UK and Asian design teams and over 80 years cumulative sourcing experience we can innovate quickly and exclusively from a supply base of over 150 factories, and we are also able to create high quality, bespoke and white label products to the brief of the biggest retailers in the UK and beyond.

Our portfolio of 34 registered brands contains some of the greatest global names in each sector from wholesale picture frames to figurines, Christmas decorations to candle accessories and oil burners. We have 1,000's of gifts and home accessories available to retailers from large national chains and department stores to independent gift shops, card shops, home stores, wholesalers, online retailers, and international stores.
All products you can view Online or in-person with our bespoke showrooms.

ARE YOU READY TO JOIN US?
If you are beginning your home or gift retail journey or looking to add tried, tested and proven products to your retail portfolio, WIDDOP and Co. is the home and gift supplier for you...