Robert 'Bob' Illingworth - Posthumous Winner of The Greats Outstanding Achievement Award
27th September, 2021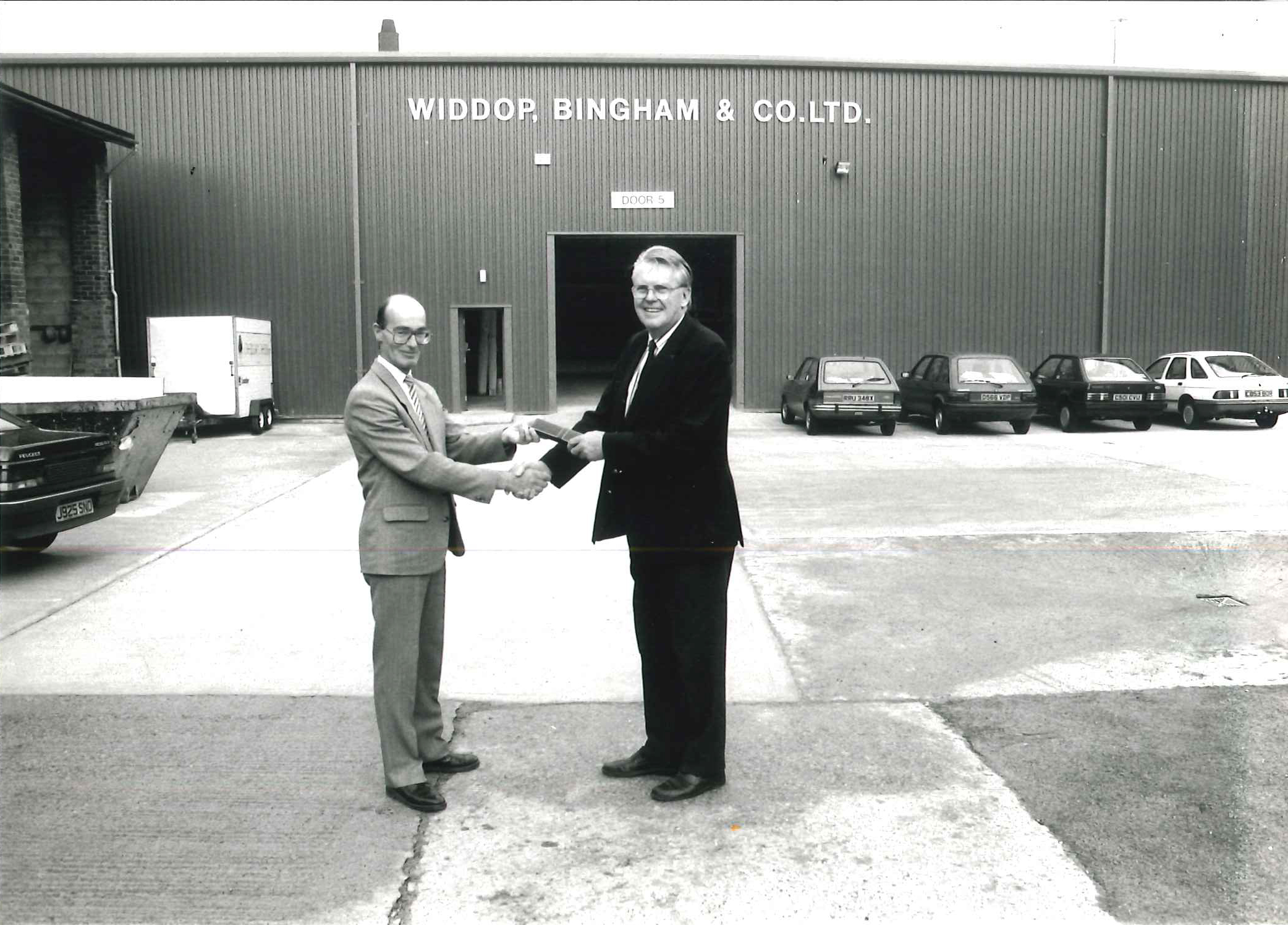 As a business, we are both honoured and humbled, not only due to achieving the gold award for Best Service to Independent Retailer, but also in collecting our first ever Greats Award for Posthumous Outstanding Achievement for Robert 'Bob' Illingworth, the 3rd generation of Widdop, who sadly passed away aged 91 on Monday 23rd August 2021.
Perhaps one of the greatest joys, and the greatest challenges, of running a 5th generation family business, is our history. Our past fundamentally impacts everything that we do. We are sure that Bob Illingworth would be honoured to be acknowledged for his lifetime work and we are all extremely proud of the legacy he left behind. We aim to implement his work ethic and personable warmth as we continue to run our business. Bob was our greatest ambassador, spending 70 years working within the industry. As a humble Yorkshireman, Bob found it difficult to celebrate his successes, which is why we think it is so important to honour his legacy, and why we are so proud to have accepted the award on his behalf.
We are honoured to be recognised for the 19th year running for our service, and it was Bob's four-pronged approach to the industry, that was unique and exemplary, that got us to where we are today and serves us still as we continue to raise the bar and improve as a collective.
The first of these prongs was financial stewardship, something which stems from the famous Yorkshire trait of looking after the pennies. Even in financially trying times, we have been able to stay free from debt and, as a result, consistently deliver impressive value, investment, and innovation to Widdop.
The second is one centred around people. Bob Illingworth was a personable and charismatic man who made everyone he spoke to feel important and valued. He built a family culture at Widdop, whilst also warmly welcoming a team of loyal, passionate people into this family. Even today, we have entire families working within our business, as well as staff and customers who have been with us for upwards of forty years.
Bob's third approach was one of Partnership. He knew that the best results came from working with the best people, by paying them promptly, and by being a first-choice customer. As we emerge from Covid, we aim continue this approach at Widdop and work closely together to make our industry as strong as we can.
And of course, the concept of service underpinned Bob's final and fundamental approach to business. The growth of Widdop can be summarised by our focus on service. Bob always knew that excellent product thrived with excellent service. We hope to continue observing this in our business, today and always. This is why we are delighted to be able to accept the gold award in this category, it really is a testament to the principles that Bob ensured was at the forefront of our mission.
Thank you all so much for this award and the support you have given us over so many years from across the trade. We want to congratulate everyone, the winners, and the finalists, for their amazing efforts and hard work to keep this industry as great as all we know it to be.