Quicksilver – The Ultimate Occasion Gift Solution
4th February, 2019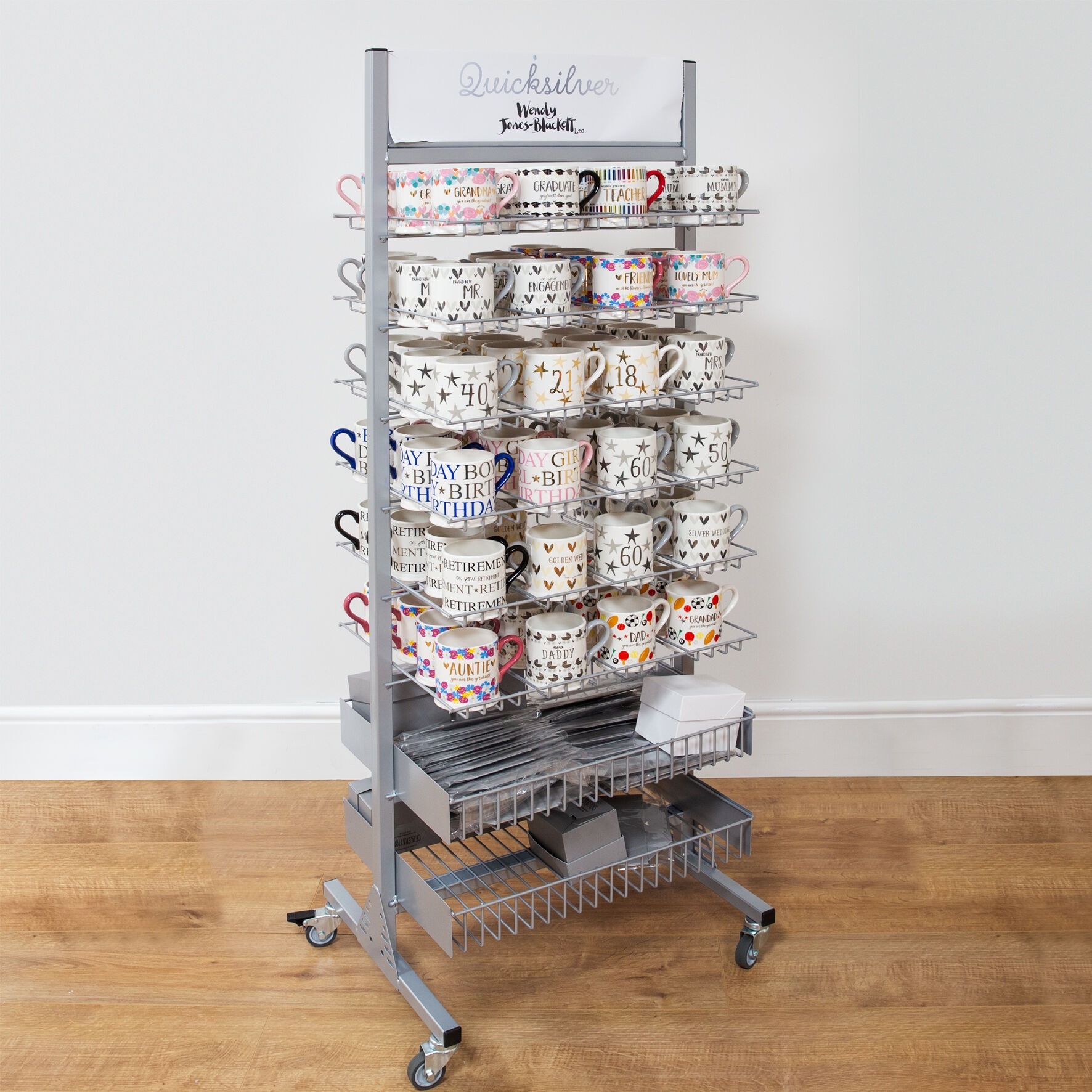 Our new Spring/ Summer 2019 collections boast a real focus on visual merchandising solutions to help our customers make the best use of that valuable shop space.
Perhaps nothing demonstrates the power of this type of visual merchandising better than our new collaboration with best-selling design led greeting card company Wendy Jones Blackett.
The Quicksilver card collection is WJB's most successful range of cards covering everything from Birthdays to retirement. Our Quicksilver mugs collection is designed to sit alongside this range as the perfect luxury pick up gift solution.
Designed to retail at only £10 WITH the handmade foil branded box a Quicksilver mug is a great option for an inexpensive and thoughtful gift.

The accompanying double sided freestanding mobile display unit is designed to hold 96 individual mugs and gift boxes.
Complete with a branded header card and lockable wheels this provides a simple and stylish way to display a large volume of product using under 3 square feet of floor space. If space is in short supply, Quicksilver mugs are the perfect solution.
Our Quicksilver promotion offers you the chance to purchase the stand complete with 104 mugs (six of each of the 24 designs) and boxes for just £430.56 for a limited time only. ORDER NOW: https://www.widdop.co.uk/promotions