NEW COLLECTIONS - The Grand Unveiling at Spring Fair 2019
25th January, 2019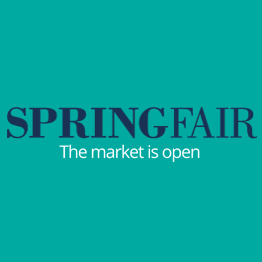 Visit WIDDOP and Co's most spectacular stand ever at the Spring Fair in Hall 4 H10-J11 to see our fabulous and extensive new collections for Spring and Summer 2019.
Those of you who have recently visited our spectacularly renovated showrooms for the January Show will already have seen some of what Spring/Summer 2019 has to offer courtesy of WIDDOP and Co. But for those of you who couldn't make it, we will be showcasing all of our exciting and innovative product collections at the NEC from 3rd to 7th of February.
Popular sentiment and occasionware brand Celebrations sees the addition of the cheerful and irresistibly adorable Jungle Baby collection. Bringing bright and colourful animal characters to a range of affordable keepsake gifts and nursery accessories.
The fabulously on-tend Tutti Frutti range brings rich purple, blue and pink ombre colours to an eye-catching collection of treats for the fashion forward household.
Diamonds and Pearls sees the pearlised and iridescent looks take the fore in a range full of sassy slogans and twinkling delights.
Sophia Ladies Gifts sees the injection of brand-new product in our fabulous Girl Talk, By Appointment and Classic ranges with new Hotchpotch collection Swan Lake providing a dreamy luxury gift offering.
Harvey Makin brings you our incredibly affordable and rib ticklingly tongue-in-cheek The Office collection. Novelty desk plaques, mugs and stationery means the Chairman of the Bored will never forget his station.
With exciting new lines across all of our brands, the WIDDOP and Co. stand at Spring Fair is the place to go for innovation, inspiration and theatre.
We can't wait to see you all there!