Santa Express 2019 Collection - Harrogate Christmas & Gift Show
25th December, 2018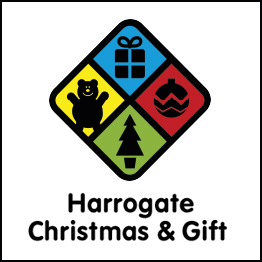 For all the most important festive trends of 2019 look no further than Widdop and Co. Our spectacular life-sized Santa Express train will roll into Harrogate, packed full of decorations and giftware designed to maximise your Christmas turnover.
Taking place at the Harrogate Convention Centre between 13th and 16th January 2019, you can find us on stand B13.
We will be showcasing our seven showstopping trends, demonstrating the power of visual merchandising and representing the MUST HAVE colour schemes and product lines of next year. And with unbeatable savings and promotions on bestselling lines, you won't want to miss us.
From the rich red opulence of A Royal Affair to our enchanting blush Fairy Queen collection, we have the perfect range for any consumer. Whether you cater to traditionalists or the fashion forward, Widdop and Co. is the place to go.
REGISTER TO ATTEND : http://www.harrogatefair.com/