12 Dreams Of Christmas
9th February, 2021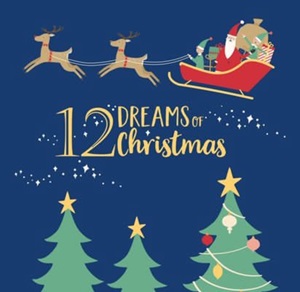 This year, we are extremely excited to be introducing our new brand: 12 Dreams of Christmas. With our fully audited, COVID safe facilities, customers are able to join us in our showroom for an adventure through a range of festive themes like never before. Made up of carefully designed scenes from each of the twelve dreams, our showrooms demonstrate how our new range of gifts and accessories can transform any space.
You will be able to travel through the busy streets of New York with Christmas in New York, explore Santa's magical Toy Shop, be transported to an exotic world with Safari Nights and much more. From sparkling, contemporary designs in Refined Elegance to traditional, cosy accessories in The Holiday Cottage, our diverse range ensures there is something to suit everyone's taste, so every home and store can bring in the festive spirit and make it a very merry Christmas for all.
With our new VR showrooms , you can now experience the same excitement by viewing our extensive range of products from the comfort of your own home. With a PC, tablet or smartphone – or even a VR headset – you can enjoy a tour around our showrooms and find out more about each range.