Harrogate Christmas & Gift
12th January, 2020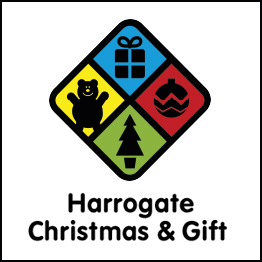 Take your Christmas 2020 inspiration direct from the source with Santa's Workshop - the home of all the year's most spectacular and important festive trends.
Last years runaway success - the Santa Express collection - has departed and the next stop is Santa's Workshop. Packed with over 1500 brand new and exclusive decorations, gifts and even more wow factor props, it is guaranteed to help you stand out from the crowd through Christmas 2020.
Our life-sized Santa Express train was the talk of Harrogate & Spring Fair 2019, and now it has arrived at Santa's Workshop. Our 8 spectacular themes have all you need to make a real festive showstopper. And we have a brand-new range of spectacular props and tricks to help you make your Christmas 2020 range sing in-store.

Visit WIDDOP and Co. on stand B7