Spring Fair 2020 - Visit WIDDOP's Biggest Ever Stand
5th February, 2020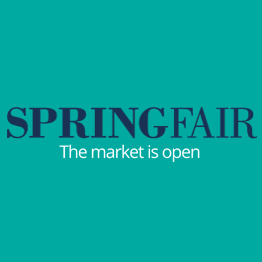 The WIDDOP and Co. stand at Spring Fair is a must visit for any home or gift buyer. Our largest ever stand will showcase over 9000 products across all of our 23 brands.
The brand new Spring/Summer 2020 collection welcomes 1500 new lines, with additions to all of our best-selling collections, including Amore, Bambino, Celebrations, Hestia and much more.
Our Santa's Workshop collection will be the most spectacular Christmas selection available at the fair, with 2000 magical decorations, gifts and accessories to help craft your own Christmas looks for next year.
It will be theatrical, immersive, experiential and inspirational. Don't miss us!
Register now and visit us for the Spring Fair experience of your dreams, guaranteed to make sure you start 2020 with a bang.