Look On The Brightside - The AW20 Product Launch Webinar - Register Now
27th August, 2020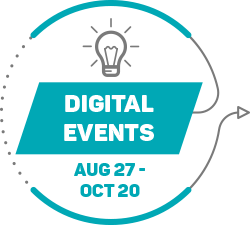 Join us for our AW20 product launch webinar, taking place from 3pm - 4.30pm on August 27th. After the trials and tribulations of the last few months, shoppers are once again venturing out, albeit with trepidation. But there is a real desire to support businesses and the economy with renewed conscience and a fresh set of consumer desires and trends.
Our Product Development & Design teams have been working throughout to ensure we have the perfect products to help you thrive.
Across 14 key launches and 700 products, we have something for everyone. Fun, colourful and uplifting pick up gifts from Cheerfull, which also guarantees a 7% donation to the NHS when you order. The Serenity range which focusses on mindfulness and self-care. The successful Brightside range, which we have now taken over design and distribution of, and much much more.
Register to attend here: https://www.eventbrite.com/e/widdop-co-look-on-the-brightside-autumn-2020-product-launch-webinar-tickets-111874748384