Robert 'Bob' Illingworth 1930-2021
24th August, 2021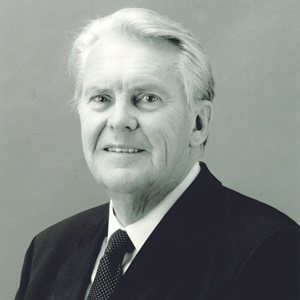 It is with great sadness that the Illingworth family would like to announce the passing of Robert 'Bob' Illingworth on Monday 23rd August 2021, aged 91.
Bob was the sole member of the Widdop Bingham 3rd generation in the family business founded by his Grandfather, William Widdop in 1883. Son of Mary Illingworth (nee 'Widdop'), he grew up in West Yorkshire in an entrepreneurial family that built caravans and furniture, ran a Jeweller's shop amongst other businesses, one of which even made parts for the Spitfire during the war. He attended school in Bootham in York before his time in the military took him to North Africa. Bootham was a quaker school that had an influence on Bob's whole life as well as that of his 4 sons.
He joined the very small Widdop business in Manchester around the time of his marriage in 1956 having moved over the Pennines to establish a family home in Saddleworth. Based on Bradshaw Street in central Manchester, he became an exemplary pioneer in the Giftware trade from attendance at the very first Spring and Autumn Fairs to the installation of the first computer in the industry and much celebrated paper catalogues. He expanded the business taking over 4 other older businesses, until Widdops settled and expanded in Chadderton on the outskirts of Manchester.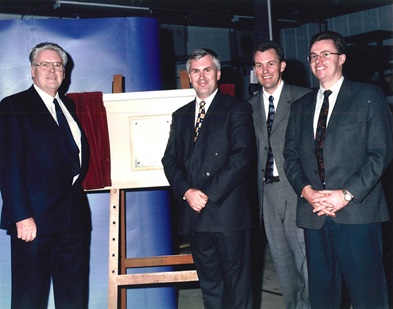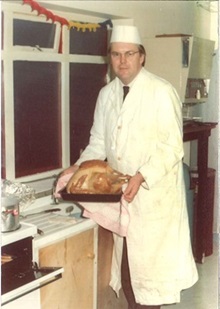 Launching and distributing so many famous brands in the UK from Hermle clocks to Oneida cutlery, he became the heart of an incredible growth story that has continued today. Retiring officially in 1990, aged 60, he never stopped working at Widdop and remained the Chairman until November 2020 watching on with pride as his sons, and now grandsons, took the business he grew from strength to strength. Many staff and customers who have been here a while will know him for his regular tradeshow visits, his lunch in the canteen with his wife Jean, opening the post and going to the bank every day, even in retirement. They may even know him for his sweet humour or his homemade staff Christmas dinners. Quite simply, he was the heartbeat of this business and the energy behind much of what we do today for so many years. He was the root of our family values, a strong, exemplary man who would do anything to protect his family, both Illingworth, and Widdop. He was an old school leader who epitomised everything this business is and will be in future and all of us owe him so much for the opportunities we have today.
He is survived by his wife Jean, his 4 sons, 11 grandchildren and 8 great grandchildren along with the whole world of Widdop & Co, a thriving 5th generation family business.
As the whole Widdop family mourn his loss today, we also celebrate the life and legacy of the greatest and longest serving ambassador this business has ever had. The Illingworth family and all at Widdop thank everyone for their thoughts, prayers and best wishes and will announce in the coming days details of his funeral which will take place in Elland, the family home, in West Yorkshire in early September.