The Santa Express
22nd March, 2019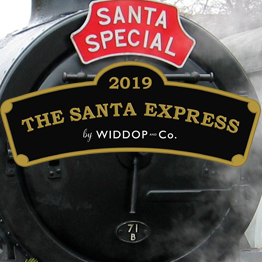 Shop the full Santa Express 2019 collection now and get those pre-orders in by the 22nd March.
After this date you will still be able to order but we cannot guarantee availability across all lines.
Our spectacular Christmas showroom is also open for you to browse our seven looks in all their glory.
Complete with our full-sized Santa Express freight train and packed full of visual merchandising tips and solutions, it simply cannot be missed.
Please note that all 'out of stock' items are available for pre-ordering.
SHOP NOW: https://www.widdop.co.uk/shop-by-brand/christmas-m...